Monaco Yacht Show annually hosts one of the most significant events in the industry in the world. The latest event was held on September and there were more than 400 exhibitors, including yacht yards, designers, material and components suppliers, as well as various types of service providers. The port was practically filled with finer motor and sailing yachts as well as smaller connecting vessels. There were also providers of various luxury cars and water toys. The whole experience was very impressive and if you are interested in this type of products, you should go and see it for yourself next year. Though, admission tickets are expensive, they are well worth the price.
Trends Guiding the Yacht Industry
Yachts have not traditionally been a model student in terms energy efficiency, but the issue has gotten attention and is addressed more and more. Thus, sustainability seemed to be hot topic in this industry as well. Consideration of the environment begins more and more often by choosing responsibly produced materials. Emission reduction is another major trend in the industry and an excellent way to approach this issue is weight reduction. It is not easy because the level of demand increases with the size of the yachts, but it is possible with modern material technologies and suitable partners.
On the topic of emission reduction, the use of solar panels was already very noticeable. This development makes sense as yachts mostly sail in sunny waters. Smaller fully electric connecting vessels were also already on display, which contributes to the ongoing upheaval in the industry. A good example of this was the Swedish X Shore.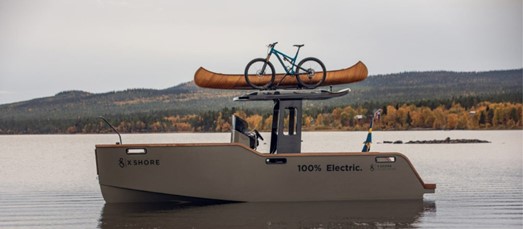 Challenges and Future Innovations
Currently, one of the major challenges is the long delivery times of the yachts. Sales would go really well, but the manufacturers' order books are totally full. The people who would buy the yachts like to enjoy them as soon as possible, and in many cases delivery time of 5-6 years can be too far.
In addition, weight of a yacht has a significant role in the design stage. Each gram in the yachts are counted for, and the weight affects every phase of the designing process. In some projects, every extra gram must be eliminated in one way or another.
It clearly seemed that the use of glass surfaces will increase in the future. A good example was the latest creation of the German Nobiskrug. Insanely fine yacht with lots of glass surfaces in various places - in the hull, windows of the salons, and other spaces of different floors. It could be seen that the time is going in a futuristic direction. It is also clear that various intelligent surfaces as well as projection surfaces will be seen in yachts.

Transparent High-Performance Plastics Offer Advantages to Yacht Manufacturers
I discussed possible solutions with manufacture representatives, and it can be concluded that the weight difference between glass and transparent plastics is not so called common knowledge. Many did not know that glass is twice the relative density of acrylic or polycarbonate. This was interesting information to the manufacturers as it seemed genuinely that many of them have not thought that glass could be replaced with other materials. Transparent plastic surfaces meet the requirement of reducing weight. At the same time, acrylic and polycarbonate are more impact resistant than glass, and the hard coated plastics meet the weather requirements – they have a high abrasion resistant and a good UV-resistant that are essential in changing weather conditions.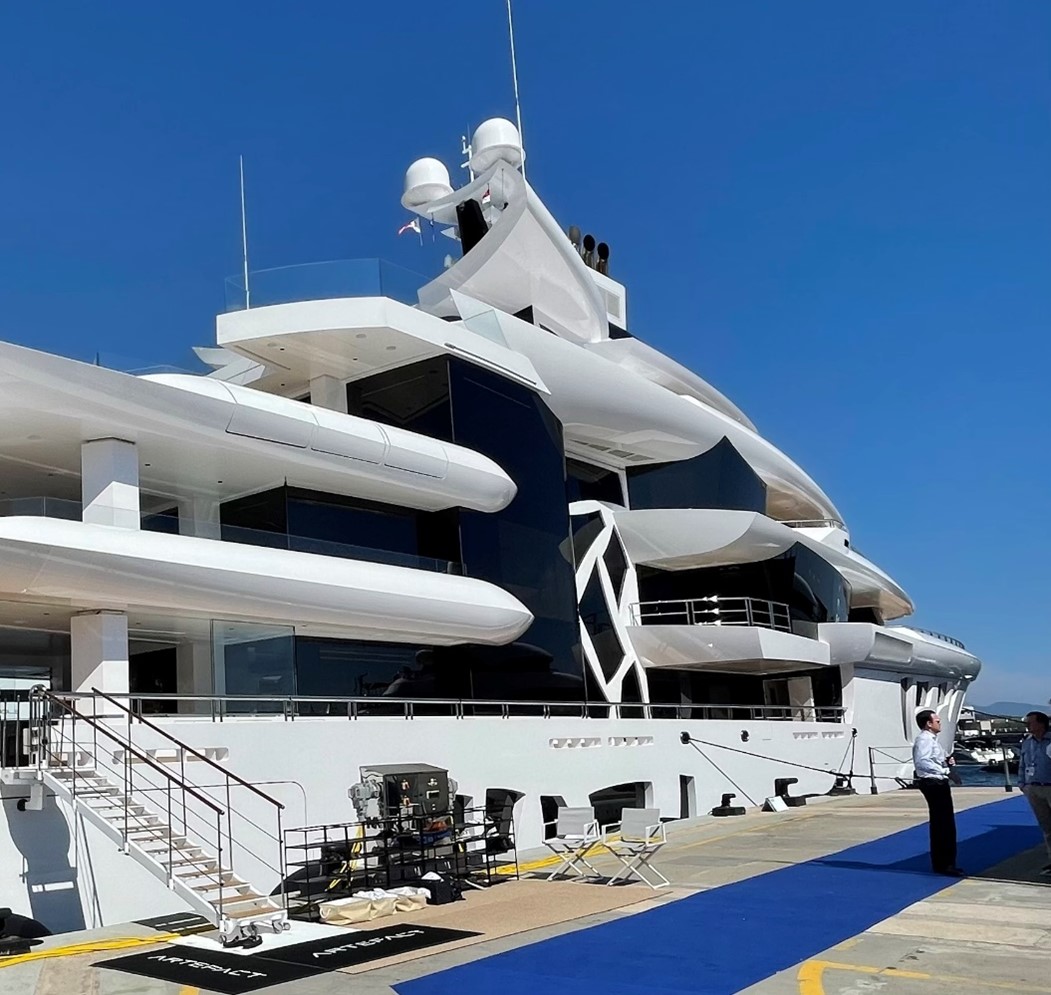 What can we offer?
It was interesting to discuss with experts of a developing industry about the benefits of transparent plastics and Aikon Full Solution, which enables manufacture of fully new products out of polycarbonate or acrylic. No similar production palette is available anywhere else in the world. We can machine, laminate and hard coat large plastic products which can be used to manufacture window glazing. Also, we have large machining centers, which are not available in every workshop. This is important for yacht manufacturers since the proportion of machined parts increases constantly. This also affects to the precision requirements.
We have nearly four decades of experience working with transparent high-performance plastics. We are an experienced but at the same time fresh and innovative partner. We value partnership with our customers and want to be part of their product development projects and help with the new innovations. As a partner, we bring all our know-how to the customer as soon as possible. In addition to our design expertise and unique solutions, we can offer the most comprehensive services in the industry under one roof as a one-stop-shop.
Many manufacturers also need more contract manufacturers and manufacturing capacity in their industry in general. We can genuinely provide that with our modern and highly automated production lines, which are suitable from one-off products to larger series.
lightweight and durable materials
new innovate technologies
state of the art production methods
one-stop-shop
we use 100% renewable energy
All this enables partners to find more efficient and environmentally responsible solutions.
Our services